This past weekend was my BIL and new SIL'S wedding. This is just a sample of a few of the hundreds of pictures we took over the weekend. This couple literally is so stinking cute! You just have to know them! I had so much fun doing their pictures. Weddings are so fun! These were taken in the harshest light possible. It was around noon and 90 degrees outside! Poor Eliza was smoltering! We hurried as fast as we could so we could get back into the nice air conditioned buildings. Considering the lighting situations, these turned out great! Thanks again you guys for having me do your wedding! Have a great life together and welcome to our crazy family Eliza!!
Stealing a kiss....awwwww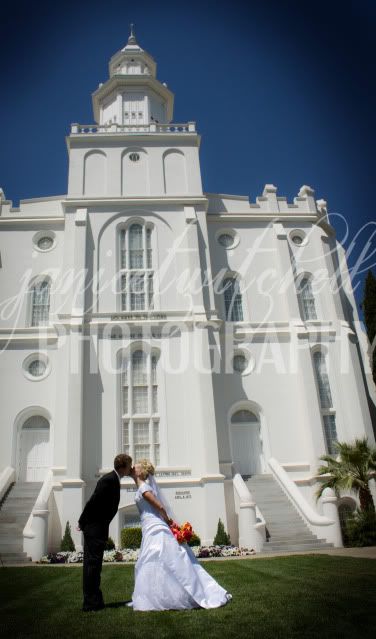 Aren't they just too cute?!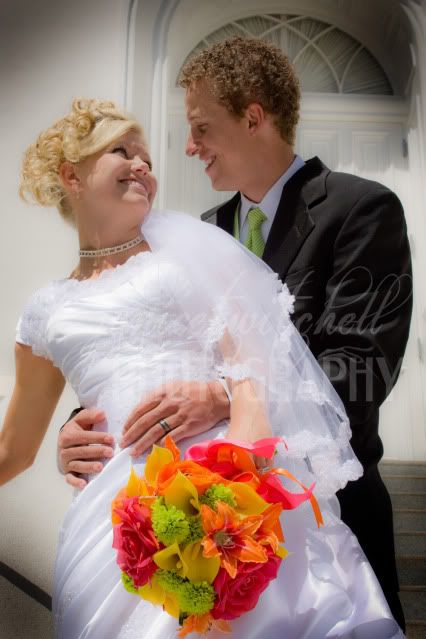 For the Art of it....I thought this would be a cool picture!
Off to their new life together!!
p.s. they are honeymooning on a cruise! No fair! Have fun guys!!