This poor couple...we had such a hard time getting these photos done. The fiance got called out on a fire....so we re-scheduled....then it rained like crazy...soo...we re-scheduled. If anything could go wrong it would...poor guys..they just wanted their pictures taken. :o) But on Saturday, we lucked out!! The weather was great! It was a little overcast, which created some awesome moody light. These pictures couldn't have turned out any better. This couple is so in love and it just shows. I had such a blast doing this shoot! I had so many fav's I had to narrow it down to a small handful for the post, otherwise you would have been here looking at pictures all day! Enjoy your sneak peak Jenne and Dustin. You guys are awesome!
This bride had a vision...she wanted lava rock. This was a great idea! Who would have thought of lava rock for a bridal shoot? Not me...but I'm SOOO glad she did. Look how gorgeous!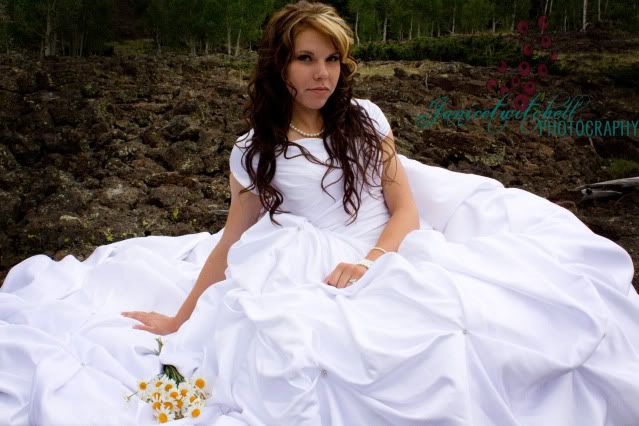 Gorgeous right?! I swear she has model potential.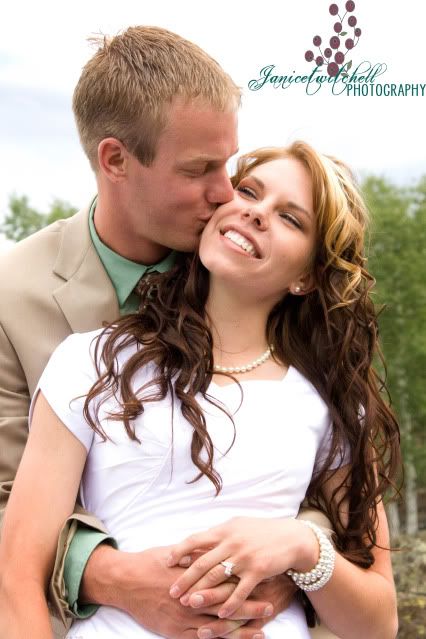 Like I said...we had tons of fun! Dustin, you are a hoot!
Two of my favs...
The lake was so glassy. LOVE the reflection. Just a great, moody, intimate picture.
What do you guys think? Leave me some love.....
And also a note to all of you out there who have had recent appointments or upcoming ones. Thanks for keeping me busy! I love that I can be of service to you and your families in helping you preserve special memories. Gee I LOVE what I do!!
Here is where we are at in the editing progress
-Miss Garfield Contestants/programs/flyers-almost done
-Jenne Bridals
-Kaylea Seniors
-Ott Family
-Kara Seniors
-Kam & Eliza Wedding Book
I *promise* I will have these done before the baby comes! :o)