Soooo...........I'm not pregnant anymore! Yay! I thought it wouldn't come soon enough but at the same time, it went by way too fast! That probably doesn't make sense to you, but it does to me. :) The past week has been chaotic and full of snuggling, kisses, crying, diaper changing, feedings, etc..... and I have loved every minute of it! Three kids is going to be a challenge but I know it will totally be worth it, and they will all have so much fun together. I did Kinzee's newborn shots just a couple days ago, and I wanted to share a little sneak peak. I'm sure I'll be posting some more too but here's a few for now.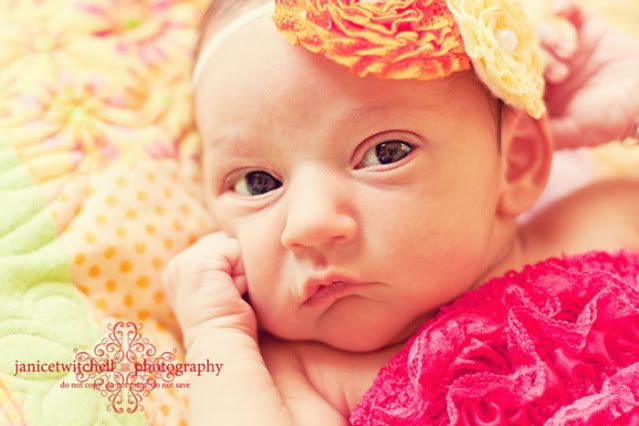 This has to be my fav.
can't resist cute piggies. :)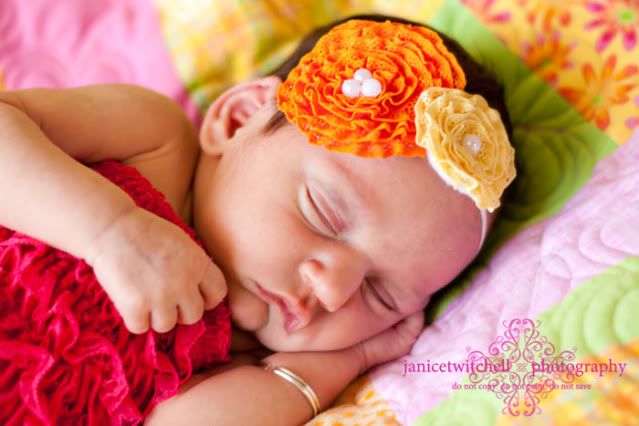 These headbands are for sale in
my shop
. And for a short time, I am offering 50% the entire store, to make room for new products. Go check out all the stuff! Then enter
clear50
at checkout to receive your discount.
This is a preview of the new stuff I will have listed in
my shop
. Interested? :)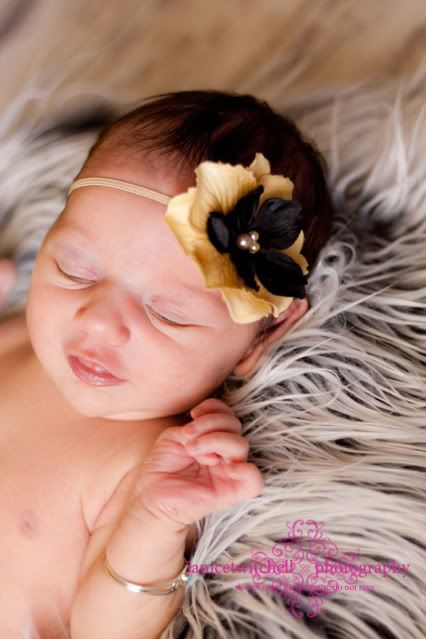 You can get this headband at
Sew Whimsey
.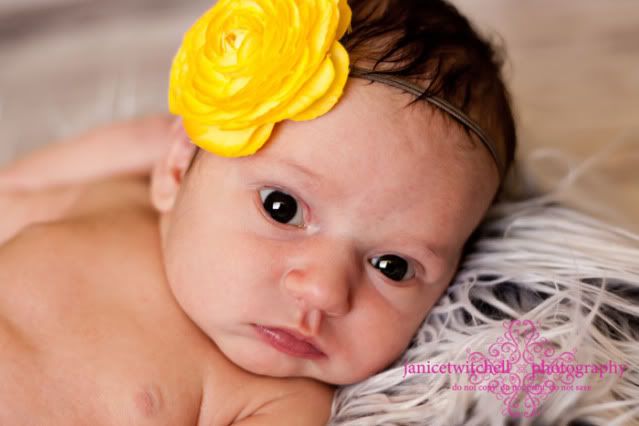 And this one at
Just Josie
.
Thanks for looking!